R4i 3DS and R4 3DS work well on Nintendo 3DS V3.0.0-6 console
Nintendo improved the firmware and updaded 3DS system to V3.0.0-6 on Dec 23th. Below is the information from Nintendo official website.
Nintendo 3DS V3.0.0-6 Update Information
Version 3.0.0-6U available via wireless Internet connection includes system stability improvements and other adjustments and further improvements to overall system stability and other minor adjustments have been made to enhance the user experience.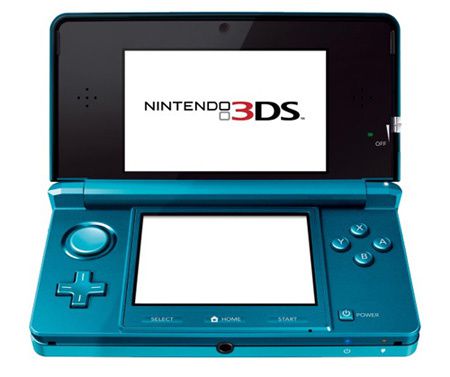 R4 3DS
card work on 3DS V3.0.0-6 console

Many flashcards are locked by 3DS V3.0.0-6 system., but the r4 3ds (r4i sdhc 3ds card) from r4i-sdhc.com break it successfully. Since Nintendo 3DS V3.0.0-6 system updated, R4 3DS team released new R4i-3DS V1.51b kernel, it fixed the problem of compatibility and support 3DS V3.0.0-6 directly. There is a video on official website r4i-sdhc.com and elektronichouse.com, showing the jailbreak process. If you are using a R4 3DS card, but already upgrade the console to V3.0.0-6, please update the kernel to r4i 3ds v1.51b. For some special situation, the R4 3DS card need to be upgraded on a DS or DSi console.6C4YYQC5S63X
R4i 3DS
card break 3DS V3.0.0-6 console

The R4i 3DS card (r4i gold 3ds) from r4ids.cn also support 3DS V3.0.0-6 system directly. R4i 3DS users, who meet the problem of firmware error, please don't worry. Just download and install the latest Wood R4i V1.41b kernel to the MicroSD card, then the problem can be fixed. In case of R4i 3DS card not work on 3DS V3.0.0-6 system, please upgrade the r4 card in a DS or DSi console.
Take care to upgrade 3DS system
Except the R4 3DS and R4i 3DS cards, there are also some flashcards, which break 3DS V3.0.0-6 successfully, such as the r4i gold plus card from r4ids.com and the supercard dstwo from supercard.sc. If you are using other flashcard, please don't upgrade the 3DS firmware untill the flashcard release new kernel, or else, your flashcard will be locked. Each flashcard can get support from it's official website.(printed on the r4 card).
How to distinguish good flashcard? The most important standard is whethe it has firmware update. As we know, Nintendo will always update the 3DS/DSi/DS system to offer more functions, but the system always lock flashcard. As an excellent flashcard, they should also upgrade the hardware and software continuously, so to fix bugs, solve compatibility problem, and fit the Nintendo console better. Those weak flashcards are slow washed out, as they lack of kernel update and can not work on new Nintendo console. Both R4 3DS and R4i 3DS card are very excellent flashcards, they are good selection for Nintendo 3DS players.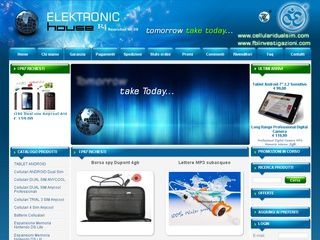 www.elektronichouse.com/
is an online shop to sell
R4 3DS
, R4i 3DS,we will try our best to control the products shipped in good quality to our customer.Free Drop Shipping R4,R4i to Worldwide, Free Drop Shipping On Everything.
Related Articles: