Nintendo Download: 30th March 2012 Europe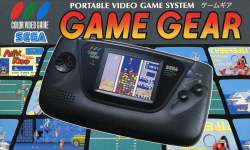 Game Gear is here!
Originally we were told SEGA's Game Gear would reach Europe in mid-March, but after a minor delay the portable is coming to the continent this Thursday. The GG games aren't the only Virtual Console goodness as Wii gets a long-awaited 8-bit blaster too.
Sonic the Hedgehog: Triple Trouble (Game Gear, SEGA, £4.50/€5) — Sonic's first Virtual Console appearance on R4i NIntendo 3DS is this 8-bit exclusive, introducing Nack the Weasel for the first time. It's not a bad little game, as our Sonic the Hedgehog: Triple Trouble review explains.
Shinobi (Game Gear, SEGA, £3.60/€4) — Joe Musashi's back for more ninja action, this time with a twist: there are multiple ninja to control, each with their own skills. Our Shinobi review has more.
Dragon Crystal (Game Gear, SEGA, £2.70/€3) — A difficult roguelike made more enjoyable by the Virtual Console's save point systems, it might not have aged brilliantly but if you're after a stern challenge it's not bad for £2.70. Our Dragon Crystal review explains.
Virtual Console
Mega Man 5 (NES, Capcom, 500pts) — At last, the Blue Bomber returns to Virtual Console with this typically enjoyable side-scrolling blaster. Read through our Mega Man 5 review while you're waiting for Thursday.
Hints Hunter (CIRCLE Entertainment, 200pts) — Our Hints Hunter review starts by comparing the game to a book of carpet samples, which probably explains everything you need to know.
See also
12 most popular Nintendo 3DS Games so far